Rewards Program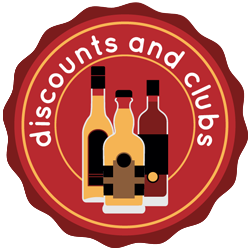 We value our customers so very much at World Beverage Liquor Store! Therefore, we like to reward you each time you shop in our store.
For every 5 dollars you spend you will receive 4 points.
When you collect 300 points you will receive a $9.90 credit toward your next beer, wine or spirits purchase .
The best part is there is nothing to remember and no card to carry. Sign up to be a part of our rewards system on your next visit. Then, just tell us your name when you check out and we do the rest. Sign up today!
In addition to our rewards program, we offer the following discounts: